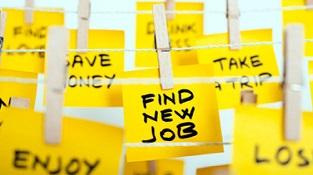 Job application do's and don'ts from recruiters
How do you know what's important when you are applying for jobs? What do prospective employers and recruiters wish they could tell candidates for employment?
Nobody can ever underestimate how important it is to have a good cover letter and resume. First impressions count and the first impression that a potential employer will have of you is going to depend on how you present your resume. This is going to be your one and only chance to capture a potential employer's attention, or for your resume to be tossed into the file of those they don't want to pursue.
Most prospective employers / recruiters spend only 30 to 60 seconds initially scanning a resume. It won't get you the job but this initial scan can certainly rule you out.
Listed below are the top 10 do's and don'ts when you are applying for a new job straight from our Recruitment 24/7 and Attain Training 24/7 experts to you!
Top 10 things to do for job applications and interviews
Read the job description before applying and ALL application details

Only apply for positions where you meet preferably most of the criteria

Only apply for jobs if you currently hold mandatory qualifications / certifications (if you're not a doctor applying for doctor vacancies is wasting everyone's time)

Tailor your resume to the job (content, layout, readability etc.)

Tailor your cover letter to meet the advertisers' request and job (read the advertisement and tailor and address accordingly)

Proof read application materials (spell and grammar check!)

Be very specific in examples of previous work experience in interviews

Be prepared physically (dress appropriately) and mentally for interviews

Turn up early to interviews or at the very least be on time

Bring all required documentation and identification to your interview
Top 10 things not to do for job applications and interviews
Ignore instructions on job applications – it could be addressing criteria or who or where to send the application to

Send a generic resume to all positions you apply for - not using specific qualifications and examples

Send a generic cover letter – always tailor your applications and check who you are sending it to

Forget to proof read and check your grammar and punctuation

Neglect your online presence (anyone can Google you so be mindful of what you put online including Facebook, Twitter and Instagram!)

Spray and pray (mass applying for positions in the one company is a no no)

Follow up excessively (if you haven't heard anything in a week then email or call)

Turn up late to an interview – this shows a lack of time management and preparation skills

Turn up to interviews in inappropriate attire – even blue collar industries require smart casual / business attire for interviews

Put on a front (be yourself, be professional but don't be scripted—there is only one you so make your responses unique to you and your experiences)
Where can I get help?
As far as proof-reading goes get your friends, even your mum—anyone to run their eyes over your written application first and DO NOT just rely on spell check.
Don't just rely on Google searches either, make sure you check that information you are using is relevant to your country and industry requirements.
If you are unsure where to start you can always look at online resources or undertaking a short course to update your skills.
Attain Training 24/7 has a job application and resume writing skills course to help people develop their application tool kit.